There are many manufacturers of stretch wrapping machines in China, mainly foces on Shanghai and Guangdong region in southern, mainly focus on Shandong region in northern. SHANDONG SINOLION MACHINERY CORP. LTD is mainly packaging equipment production base in North China. SINOLION MACHIENRY is located in High-tech Zone, Jinan from 2006. It has pass through 11 years experience accumulation and market exploration, who has now become the leader in the field of packaging machinery. And it officially listed as a new three board listed companies in September, 2015.
SINOLION MACHIENRY is one of the drafting units of Wrapping Machine in China, and has an enterprise standard of wrapping machine, pallet wrapping machine, rotary arm wrapping machine, horizontal wrapping machine. It has received ISO9001, CE certification, SINOLION MACHIENRY was named "Jinan City brand-name products", "SINOLION" was identified as Shandong famous brand.

Which is good in Shandong manufacturers wrapping machine? SINOLION MACHIENRY people report: 10 years ago wrapping machine in the market is very cold, many customers don't know the equipment. What's more, there was a big gap between the packaging requirements at the time and the present ones.
SINOLION MACHIENRY starts from the single wrapping machine 10 years time. By the Stretch Wrapping Machine, automatic wrapping line, Strapping Machine, intelligent wrapping equipment and Conveyor line for basic products from 2015, we will provide customers with the overall solution of automated wrapping from the manufacturer to the system solution provider, including the conveyoring, sorting, weighing, code marking, packing, palletizing, strapping, wrapping, carrying and transplant until to all the end-of-line packaging, conveyor lines, to meet the requirements of the industrial 4.0 intelligent, automatic, to improve the wrapping efficiency and quality for customers, also greatly saves human costs.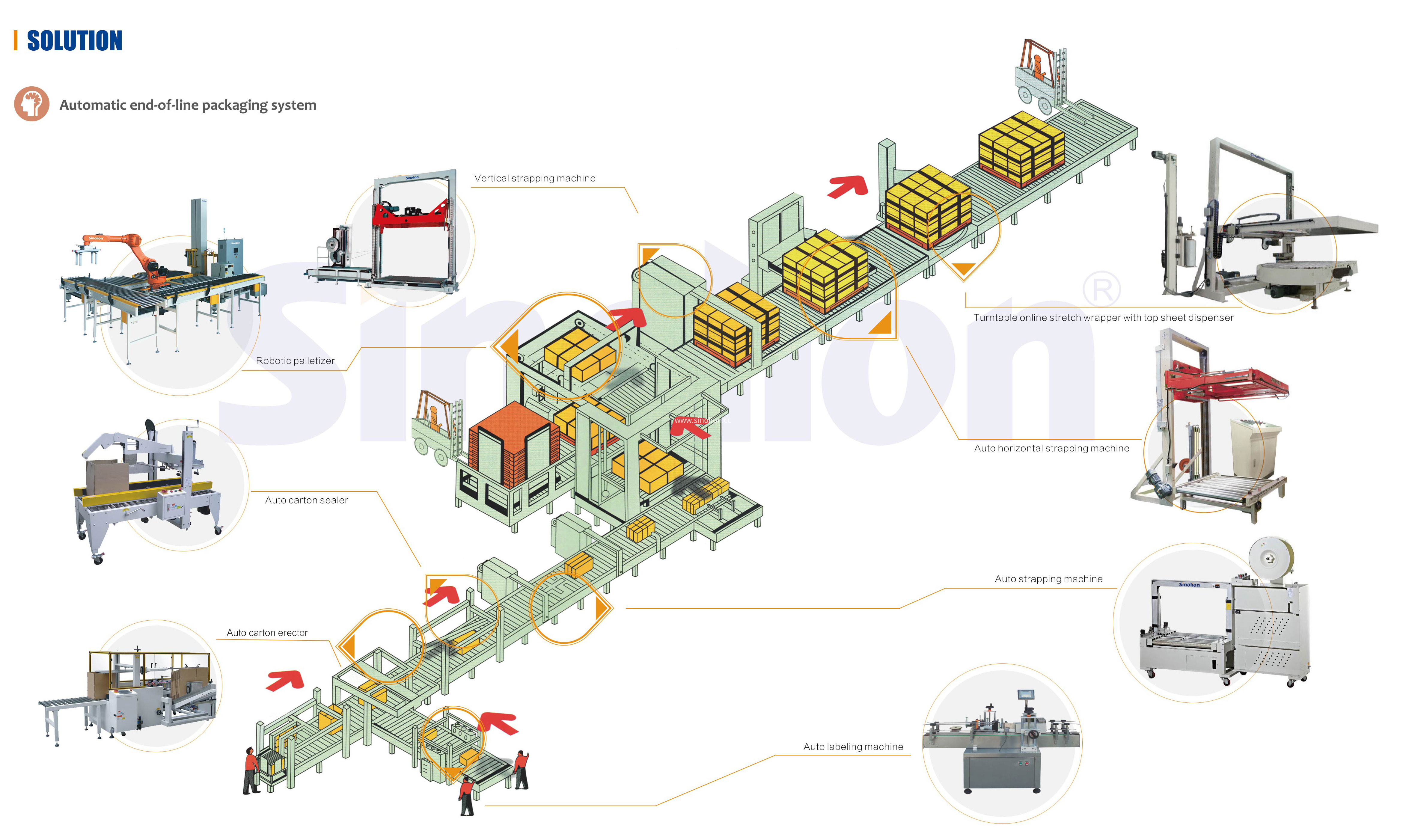 At present, the packaging machinery market has a new wrapping machine manufacturers flocked, customers don't know which brand is good at the time of purchase. Here recommend a good way to you, that is, field trips.
Which is good in Shandong manufacturers wrapping machine? SINOLION MACHIENRY all the staff welcome friends from all over the world visit our company!
Shandong Sinolion Machinery Corp., Ltd.
Business Type:Manufacturer
Product Range:Packaging Line , Multi-Function Packaging Machines , Wrapping Machines
Products/Service:Packing Line , Wrappers Packing , Packaging Solution , Stretch film Wrapping machine , Palletizing machine , Conveyor
Certificate:CE , ISO14001 , ISO9001 , OHSAS18001
Company Address:No. 2010 Kehang Road, High-tech Zone, Jinan, Shandong, China
Previous:
How to identify your stretch wrapping standards?
Next:
Safety protection work of wrapping machine